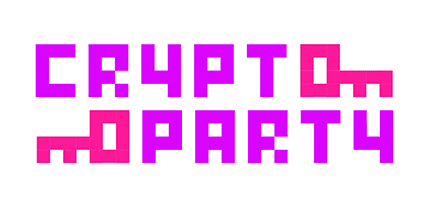 Date:
16 Nov 2013
Time:
4 – 10pm
Place:
1525 Newton St NW
Washington DC 20010
(16th St entrance)
Subscribe to HacDC's CryptoParty list for more interactive info and updates.
The HacDC CryptoParty will cover topics aimed at helping you keep your data safe by learning how to use basic cryptography tools to protect the content of your data and — of particular interest because of recent revelations— to thwart common forms of surveillance.
Like most of us, your life is probably pretty normal and of course you have nothing to hide. You may even think that allowing the government to read citizens' email is the price we all have to pay for security.
But what if increased surveillance actually doesn't keep us safer? What if the mere specter of surveillance suppresses your free expression? And what if you do have something that you want to keep private — for instance your sexual orientation, health status, political views, or that you've decided to stop practicing your religion?
Freedom of expression is the matrix, the indispensable condition, of nearly every other form of freedom. —Justice Benjamin N. Cardozo
Continue reading "The 2nd Annual HacDC CryptoParty is Nov 16" »