A reminder that Tuesday, July 7 at 7:00PM, we, in concert with Dorkbot DC, will have an outstanding event with local musician Keith Sinzinger. Keith will talk about how he conceived of, researched and constructed a set of tubular bells from scrap galvanized pipe. He'll also touch on some other ongoing musical construction projects. Following a Q&A session, he'll demonstrate the bells as he generally uses them in performance, processed through a variety of electronic effects.
Afterwards, we will also have short talks by two HacDC regulars who exhibited at the recently-concluded Artomatic show here in D.C. Alden Hart (still aglow with kudos from his Make Magazine "LED Light Brick" article and blog mentions at Make and Boing Boing) and Elliot Williams (HacDC president and teacher extraordinaire) will present their electronic creations.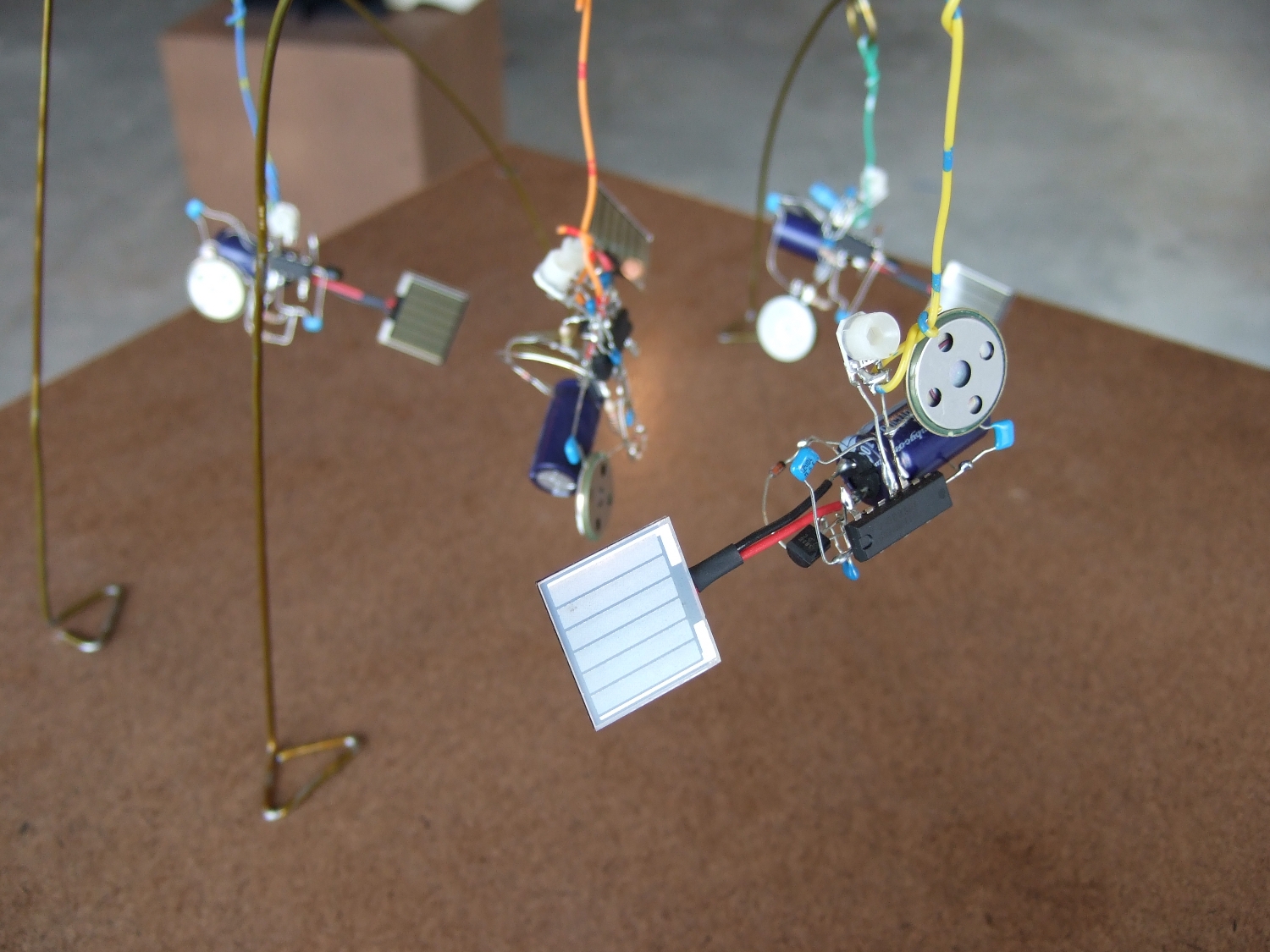 By day, Elliot is a mild-mannered government economist. By night he's a hacker, alchemist, professor, roboticist, skater, and current president of HacDC.
Alden is a hardware and software engineer who started doing gate-level design in the late '70s and has been working his way up the stack ever since… Only to fall down again a few years ago with a renewed interest in microcontrollers and electronics. His company Ten Mile Square is a small group of technology practitioners who specialize in the disciplines surrounding media and web systems.